With hard work and consistency comes success. History has seen many famous horse riders achieve wonders by working diligently on themselves to become one of the best and most memorable in the business. 
Whether you are a hobbyist enjoying the afternoon ride or a serious competitor in the horse riding competitions, you always need someone whom you can look up to for inspiration. These include the famous horseback riders in all types of equestrian contests from show jumping to cross country to dressage. 
10 Famous Horse Riders
Following is a list of some of the most renowned horse riders in the industry from 1948 onwards.
1. Charlotte Dujardin (1987-Present)
The stage was grand. The 2012 Olympic Games in London and Charlotte Dujardin along with her charismatic horse Valegro burst on the scene with a record-breaking performance. The woman and her horse left the audience captivated by their performance. 1.7 million viewers have since watched their freestyle performance on YouTube. Dujardin is a dominant dressage equestrian rider of this era and hence on the number 1 spot on our list.
Charlotte Dujardin belonged to a middle-class family and dressage was not a domain for people other than the rich. Her parents sacrificed a lot in order to provide Dujardin with all possible opportunities. Charlotte left school at the age of 16 so that she could focus on equestrian riding. Today she is one of the most famous riders of all time.
2. Michael Jung (2009-Present)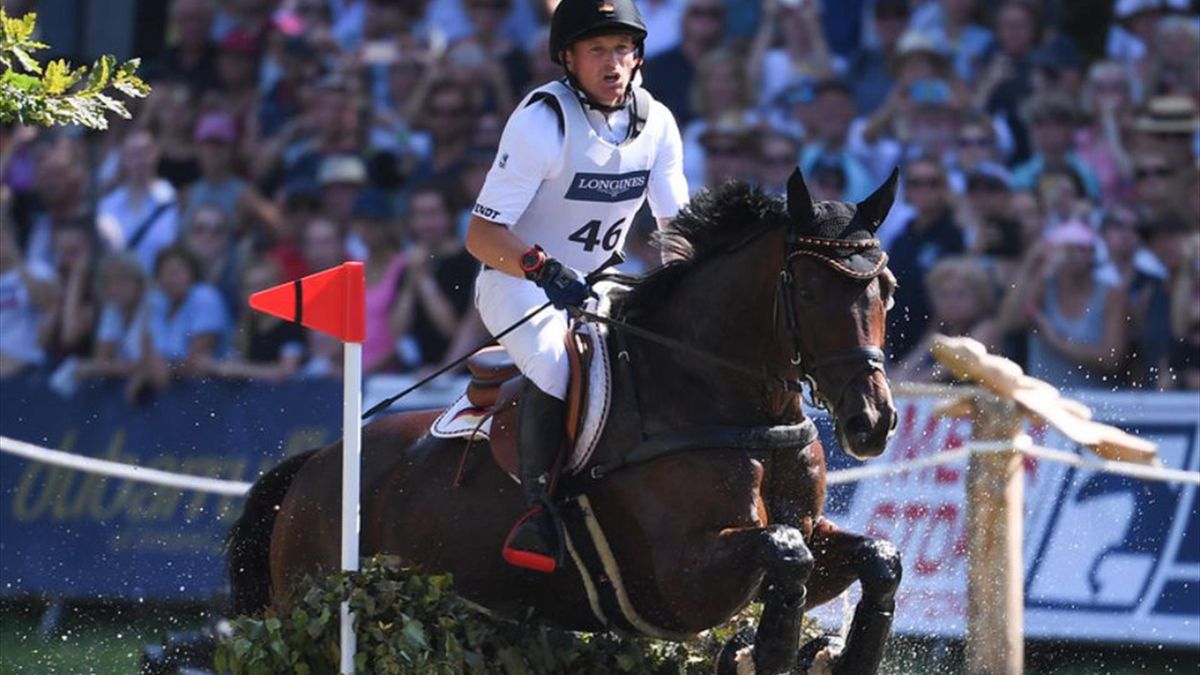 Michael Jung was born in 1982 in Germany. He started riding when he was just 6 years old and started competing in eventing for the first time in 2009 when he miraculously secured the third position. He won both the individual and team events in the 2012 Olympics and is the only rider till date to secure the Olympic title, the European Title and the World Championship title, all at the same time. 
In 2016, Michael Jung went on to win the Grand Slam of eventing and became only the second male equestrian rider ever to win the Kentucky Three Day Event, Burghley Horse Trials and Badminton Horse Trials. His latest win was at Badminton in 2017. Michael continues to ride competitively. 
3. Frankie Dettori (1985-Present)
Frankie Dettori, yes, we are talking about the 2015 World's Best Jockey. Born in 1970, this guy has achieved wonders and has made the impossibles possible. Frankie started riding a horse at the age of 12 and acquired quite a liking for it. As the years passed, Frankie Dettori started showing promise as far as riding was concerned. In 1985, he started Jockeying. 
It was 1996 when the Italian jockey rode all seven winners on British Champions Day at Ascot. In 2012, however, Frankie was accused of using a banned substance and was tested positive. He took part in Celebrity Big Brother and has since split with Godolphin racing. Today, Frankie Dettori is operating as a freelance jockey. More than 3000 winners have been ridden by him in the U.K.
4. Mark Todd (1978-2016)
Mark Todd, a renowned male equestrian rider from New Zealand, was born in 1956. He has held the record of being the oldest horse rider to win Badminton. This miracle took place in 2011 and the audience was astounded by this old man. Mark loved jockeying but fortunately or unfortunately, grew to become a 6ft 2-inch man which made it impossible for him to pursue his career as a jockey. So, he settled to become a showjumper which proved to be a worthy decision. 
In 1980, riding Southern Comfort, he won Badminton on his very first try. Todd became the second-oldest New Zealand equestrian rider to take part in the 2012 and 2016 Olympics and went on to become a famous showjumping horse rider. Although Mark retired in the year 2000, he made a surprise comeback in 2008 and was last seen in the ring in the 2016 Olympics. 
5. Kieren Fallon (1997-2016)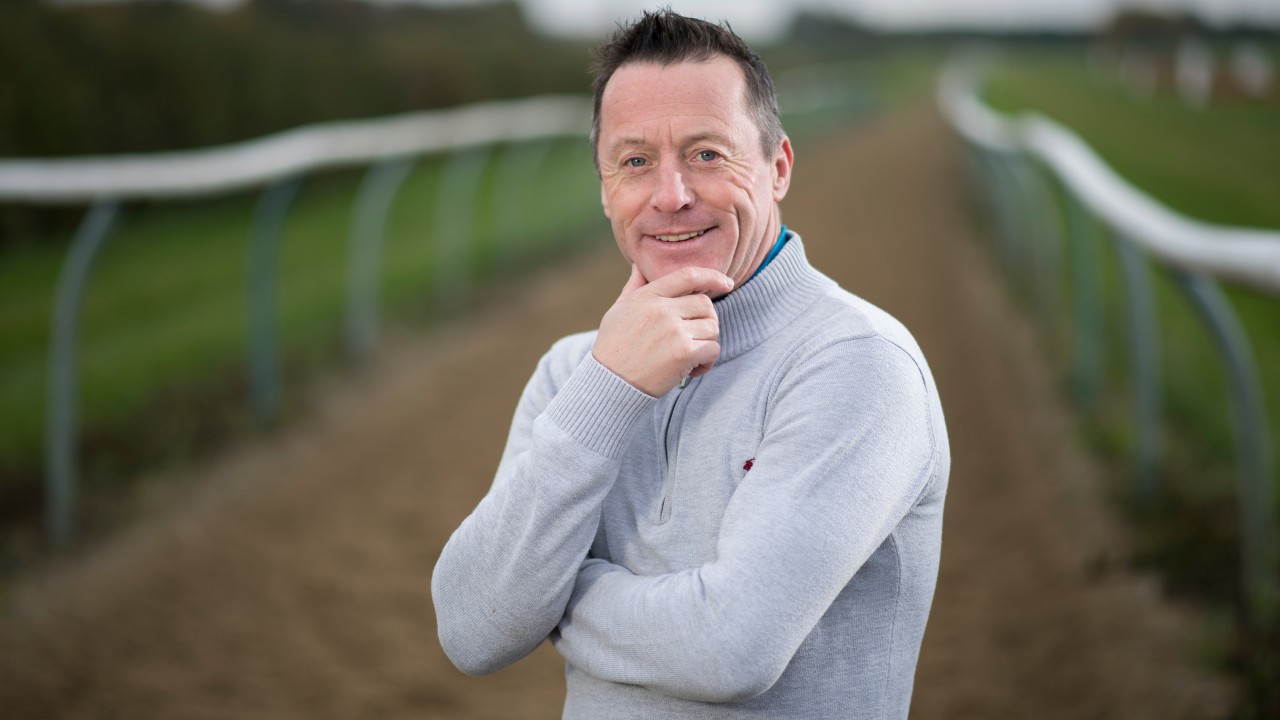 Kieron Fallon was an eminent jockey born in Ireland in the year 1965. He became the British Champion Jockey six times in his career. His first win was way back in 1997 and after his first win, he kept up the pace of his wins. The whole career of Fallon, however, was littered by controversial incidents. 
Kieron had a very promising career until he was banned from racing in 2006 due to allegations of race-fixing. This ban was removed in 2007 but his ship could not sail smoothly after that incident as his reputation had been marred. Once again, he was banned from racing after he was found positive for banned substances after which Fallon came back to the turf in 2009. In 2016, Kieron Fallon was so depressed that he eventually announced his retirement. You can get to know more about him in his autobiography.
6. Ian Stark (1964-2007)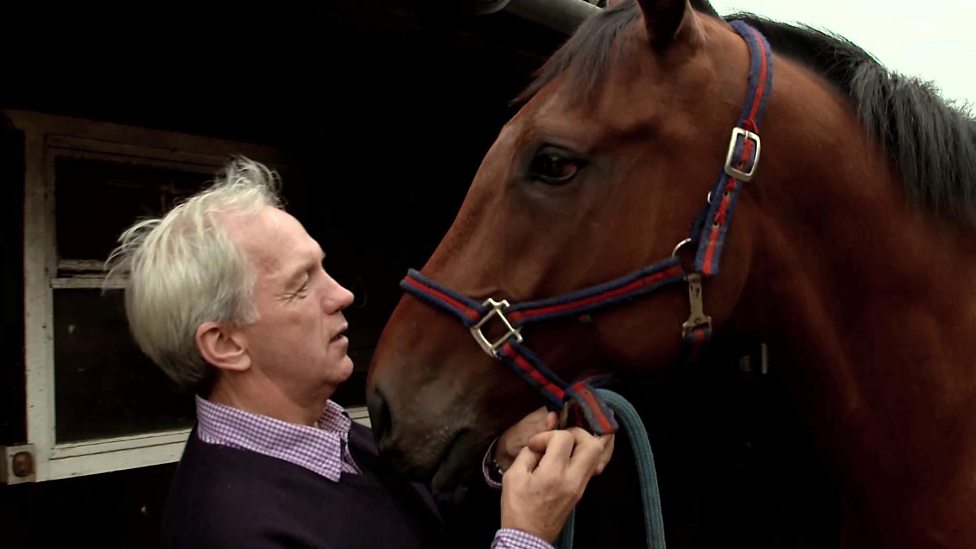 Ian Stark is a Scottish eventer who is now retired. Born in 1954, Stark began riding at the age of 10. Ian took part in Olympics, European Eventing Championships, World Championships and Badminton Horse Trials, as an eventer. He went on to win a silver medal in the individual category in the Olympics of Los Angeles and another silver medal as a team member in the Olympics of Sydney. 
In 1999, Ian Stark won the Badminton Horse Trials and in 1991 and 1997, won gold medal in the European Championships. His magnificent career ended in 2007 when he finally announced his retirement after the Kentucky Three Day Event.
7. Anky van Grunsven (1980-2001)
One of the most successful dressage female riders is Theodor Anky van Grunsven. Anky is a Dutch dressage rider who has won the World Championship of dressage for a record 9 times. Along with that, she has also competed in other dressage championships numerous times like the European Dressage Championship where she won a cumulative of 15 medals between 1991 and 2009. 
Van Grunsven started riding horses at the age of 12. She continued her miraculous career and went on to become the Rider Of The Century in 2001. Nowadays, Anky has distanced herself from riding but not from the riding industry. The former World Champion trains horses, teaches new dressage riders and also owns an equestrian clothing business.
8. Lester Piggot (1948-1995)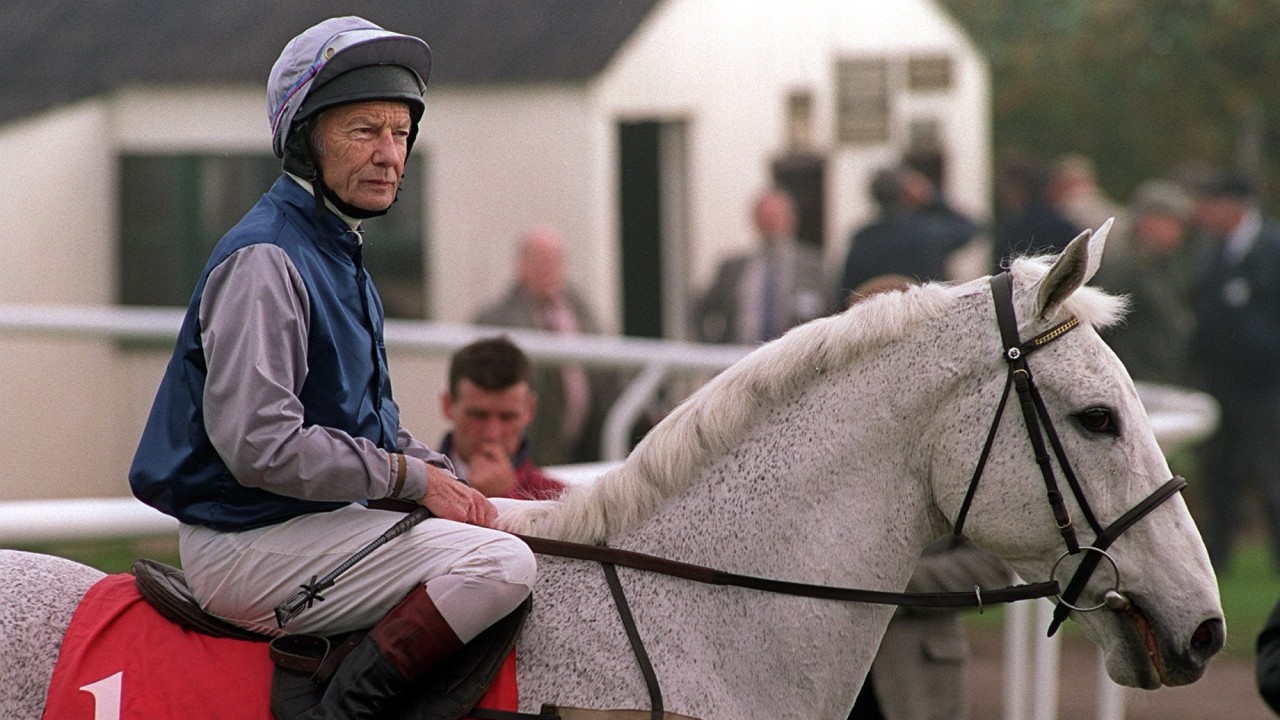 When it comes to flat racing, the name Lester Piggot can never be forgotten. This man holds a total of 4493 career wins in his entire life, including 9 Derby wins. Lester was very tall for a jockey but due to his unusually low weight, he somehow managed to become one of the best flat race jockeys of all time. Piggot's weight was 30lbs less than the normal weight of a man his height. Lester had a family history of jockeys so it was evident that he'd take the same path. 
Piggot got into racing when he was only 10 years old. You would be astonished to know that he was only 12 when he won his first race!
Lester Piggot was, however, found guilty of tax fraud and served 366 days in prison and was also stripped of his OBE.
9. Lucinda Green (1973-1987)
Lucinda Green was a British female equestrian rider. She was born in 1953 and started riding at the age of 4. Lucinda represented Great Britain in competitions such as eventing and cross country. Between 1973 and 1984, Lucinda Green won the Badminton Horse Trials 6 times which is a record in itself.
Lucinda was only 20 years old when she represented The United Kingdom for the first time. After the European Championships, she finished her international riding career in 1987. Today she is a commentator for major events around the world. You would be surprised to know that she also has a video game to her name, " Lucinda Green's Equestrian Challenge". 
10. Paul Schockemohle (1976-1986)
Paul Schockemohle is a German Former ShowJumper born in 1945. Paul competed in the Olympics between 1976 and 1984. He won a silver medal in his first Olympic which is a huge accomplishment. He won the Hickstead Derby Cup 3 times and also took part in 3 European Championships. 
A tragedy occurred when Paul was caught "poling" which is a banned technique for training in which a pole is hit on the leg's of the horse to encourage him to jump higher. He has since been banned from showjumping. Today, Paul trains some of the finest German horses.
FAQs About Famous Horse Riders
Following are some of the most frequently asked questions about famous horse riders.
Does Brad Pitt own horses?
Yes, Brad Pitt does own horses. In fact, it's reported that in 2011, he purchased multiple Shetland ponies (one for each of his six children) and a horse for his then-wife, Angelina Jolie. For movies like Legends of the Fall and Troy, it's said that Brad didn't use a stunt double for the horse riding scenes and rode them himself. In fact, he's known to have done many horse riding scenes in one take, one of which he recollects in this interview.
Which actors can ride a horse?
Who can be more attractive than an actor? Well, the one who is also a horse rider. Following are some of the best actors who are also horse enthusiasts:
Madonna (The Queen of Pop is well known for taking ownership of horses, especially when she was with her ex-husband, Guy Richie. Madonna loves to ride horses)

Viggo Mortensen (Viggo rode a horse in the movie "Lord of the Rings")

Jamie Foxx (In the movie "Django Unchained", Jamie is seen riding his own horse)

Kiefer Sutherland (Kiefer has won US Roping Championships twice. Although he has attributed his success to having good horses, this man can surely ride.)

Jeremy Irons (The actor famous for roles in "Batman Vs Superman" and "Assassin's Creed" is fond of riding horses and also owns one. He named his most valuable horse, "Paddy")

Richard Hammond (This guy is so fond of horse riding that he even considered taking part in the cross-country race on the River Severn Banks)

Bella Hadid (Bella has been riding since she was a child and started competing in contests when she was a teen)

Mary-Kate Olsen (Mary is an American former actress and producer. She loves horse riding and is also seen competing in various horse riding contests
What is Charlotte Dujardin's salary?
Charlotte Dujardin's salary itself isn't that clear. However, it is estimated that her net worth is around $9 million, most of which comes from her equestrian activities. And that's expected, considering she's one of the most famous horse riders in history.